Prof. Pat Utomi has replied former governor of Delta State, Emmanuel Uduaghan for asking him to (Utomi) to contest the post of councillor in his ward, instead of aiming to be the next governor.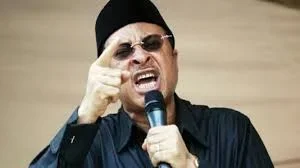 Utomi in response said a good councillor would have served Delta state better than Uduaghan did; THE NATION reports.
"A good Councillor would have done much better for the people than Uduaghan did as Governor. There is extreme misuse of the opportunities available to Delta State. It will take a serious and truly capable government to vigorously tap its potentials and create jobs for our teeming youths.
"This is one of the many reasons why I believe Delta State needs new political leadership in 2019. Deltans are not meant to suffer from the jeopardy of a clueless administration, especially at this critical phase of our existence.
"I would have imagined that Uduaghan will be very sober and saddened by his legacy of mismanagement and gross wastage that he left behind in Delta State. Trying to spin his poor record in the hope that Deltans would have forgotten so soon is a failed attempt to rewrite history. Undoubtedly, he knows that only few Deltans speak well of him and it is his pain to struggle with that reality.
"As he grapples with history, what is more important to Deltans today is how we can rectify the wrong policies, decisions and actions of the past, so that we can create a government that would not only meet the needs of our people today but guarantee a better life for successive generations.
"This is the task that I have offered to commit myself to between now and 2023. We are looking forward to 2019 with hope and renewed zeal for the beginning of a 'New Delta' teeming with opportunities and alive with possibilities," Utomi said.