The Peoples Democratic Party, PDP, has won the three legislative positions contested at Saturday's re-run in Taraba.
The Resident Electoral Commissioner in the state, Habu Zarma, announced the results at a press briefing on Sunday in Jalingo.
Mr. Zarma said that the PDP candidate, Dan-Asabe Hosea, won the Sardauna/Kurmi/Gashaka Federal Constituency with 37,645 votes, while his closest rival, Ibrahim Elsudi of the All Progressives Congress, APC, received 37,609 votes.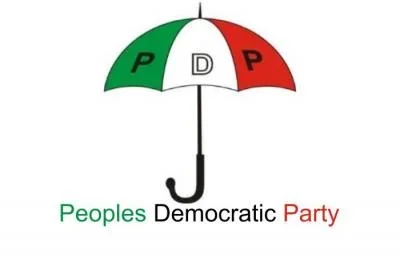 The commissioner added that the former Speaker of the state's House of Assembly, Abel Diah of the PDP, also defeated Emmanuel Bongo of the APC for the Mbamnga state constituency with 7,825 votes as against 5,642 votes.
He said that Emmanuel Dame of the PDP got the victory for Ardo Kola state constituency with 12,138 votes over Sanusi Janbawaile of the APC who got 11,047 votes.
The REC thanked stakeholders for ensuring peaceful election across the affected areas in the state.