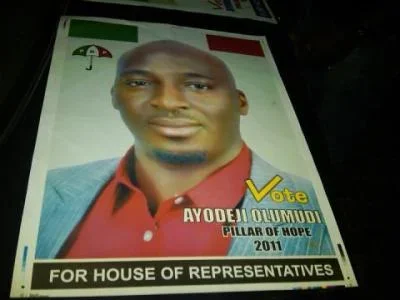 Fresh facts have emerged that a member of the Peoples Democratic Party, Ayodeji Olumudi was also part of the arrested robbers by the Nigeria Police Force Federal Special Anti-Robbery Squad, Adeniji-Adele Street, Lagos State.
The robbers are reportedly given gun by an All Progressives Congress Chieftain
The APC chieftain has been identified as Honourable Odeyemi Itunnu.
According to the police, Itunnu is also a Local Government Executive in Efon-Alaaye, Ekiti State.
After the arrest of the gang, FSARS said it recovered 17 of their stolen cars in different parts of the country, most of which were Toyota and Honda models.
Three assorted guns were also recovered from them.
Click here to read more
Source: #DailyTimes