The Peoples Democratic Party (PDP) explains that President Muhammadu Buhari's responses at the Presidential Media Chat were not only embarrassing but also further exposed his undemocratic character as an unrepentant tyrant who has no regard for the rule of law and the self-worth of Nigerian citizens.
The party, in a statement by its National Publicity Secretary, Chief Olisa Metuh, Thursday, and obtained by Vanguard also said the President confirmed his partisanship in the much-vaunted war against corruption by openly absolving his ministers and party members of corrupt practices.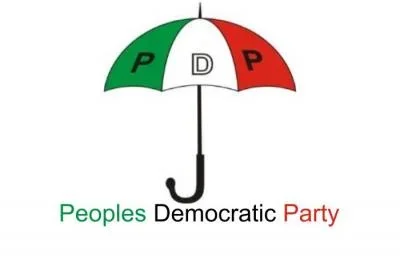 "Whilst we restate our respect for the person and office of the President, we note that President Buhari bared his true colours to the world as an unrepentant tyrant. Today, the world is no longer in doubt as to who is behind the prevailing recklessness, abuse of rights of citizens and outright flouting of judicial pronouncements by security agencies.
"Nigerians must take copious note of the fact that the President gave no inspiring answers to questions pertaining to his campaign promises, the fight against insurgency and rescue of the Chibok girls, the poor state of the naira, sudden plunging of the economy under his watch, and the gradual loss of democratic rights and freedom."