The Chairman of the Peoples Democratic Party (PDP) in Lagos state, Capt. Tunji Shelle, has said that the All Progressives Congress (APC) led Federal Government has only fulfilled one campaign promise eight months after assumption of office.
He said the government was only focussed on fighting corruption when there is still corruption "at its backyard".
Shelle said the country needed the PDP to arrest the current downturn of the economy.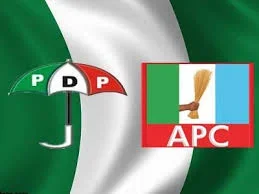 Speaking while addressing members of the party during its General Assembly, the Chairman also said that the Akinwunmi Ambode-led administration in Lagos had only succeeded in adding to the fleet of BRT- mass transit buses since it assumed office.
"A new government came in May 2015 and up till now, nothing has happened. We have the history of stolen budget, missing budget, and padded budget. Is that what we are looking for? Is that the change we are looking for?
However, the Spokesman of the APC in Lagos state, Mr. Joe Igbokwe, however, said since there was no PDP in Lagos, Shelle was not competent to talk about Ambode's administration.