The members of Peoples Democratic Party (PDP) in the United States will hold the party's convention between August 1 and August 5
According to a statement by the Chairman of the party in U.S., Dr Harold Molokwu, the convention is aimed at sensitising Nigerians in the Diaspora to the need for their active participation in 2015 general elections.
The statement said that the convention would hold at the University of Maryland College Park, Maryland.
"The aim of this convention is also to bridge the gap between Nigeria and Nigerians in the Diaspora and to take the advantage of economic opportunities and potential in the country,'' it quoted Molokwu as saying.
The statement also said that Nigerians in U.S. viewed the success of the conference as a great achievement of the present administration.
"We, the members of PDP, U.S. Chapter, congratulate Nigerians on this land mark achievement. We believe this is a historic step in the right direction and we hope it will foster a better and united Nigeria,'' the statement quoted her as saying.
The statement also expressed the members' concern on the Boko Haram insurgency.
"We sympathise with the families of the abducted school girls in Chibok, Borno; and we earnestly pray for their release. We urge all Nigerians to unite against the insurgents whose intention is to destabilise democracy and the Transformation Agenda of the present administration,'' the statement said.
According to the statement, the conduct of free and fair election in Ekiti recently is a clear testimony that the general elections in 2015 will be peaceful and credible.
It said the members of the party in U.S. commended the Independent National Electoral Commission (INEC) for ensuring transparency and justice in electoral matters.
It said further that the members, nonetheless, urged INEC to replicate its performance during the Ekiti governorship election in the governorship election in Osun on Aug. 9.
"We encourage Nigerians to believe in Nigeria, its peace and progress; we should be ambassadors of unity, showing tolerance, love and respect for one another,'' the statement concluded.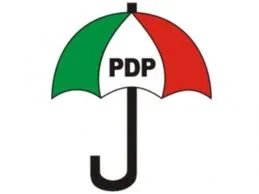 #INEC #Ekiti #PDP