The Peoples Democratic Party (PDP) has said that it will repeat its congresses in five states where it encountered challenges during the conduct of the exercises.
The Chairman, Alhaji Ali Modu Sheriff, announced the decision in a communiqué issued at the end of the 71st meeting of PDP National Executives Committee (NEC) held in Abuja on Tuesday.
He listed the states as follows:
Sokoto,
Zamfara,
Lagos,
Yobe and
Anambra.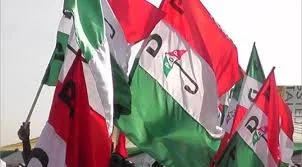 "These congresses will be revisited unless the leaders and people affected look at it and resolve to the satisfaction of everybody, otherwise the congresses will be repeated,'' Sheriff said.
He said NEC with the Board of Trustees (BoT) and other stakeholders of PDP resolved that the party would hold its national convention in Port-Harcourt on Saturday as planned.
NAN