Head coach of Nigeria Super Falcons Edwin Okon has said that he called up four-time African Women's footballer of the year, Perpetua Nkwocha to help boost the confidence of the younger players in the squad.
Okon said that he understood that Nkwocha is old, but they need such players in the camp because of the experience they have acquired over time.
"I invited Nkwocha because she is a very important and experienced member of the Falcons. The younger players would benefit very well from her experience and tactics to help Nigeria to regain the AWC in Namibia," media officer of the team, Gracious Akujobi quoted him as saying.
Okon stressed that only the best players will be listed for the AWC in Namibia, insisting that there will be no automatic slot for any player.
"There will be no sentiment in selecting the squad that will try to regain the title that was lost in Equatorial Guinea two years ago. There is no automatic shirt for anybody be it foreign or home based," he concluded.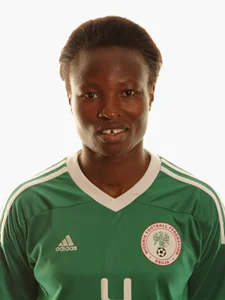 Last edited by a moderator: