President Muhammadu Buhari on Monday resumed duty, after 53 days of medical sojourn in the United kingdom.
Mr. Buhari signed a letter informing the National Assembly of his resumption of duty from today.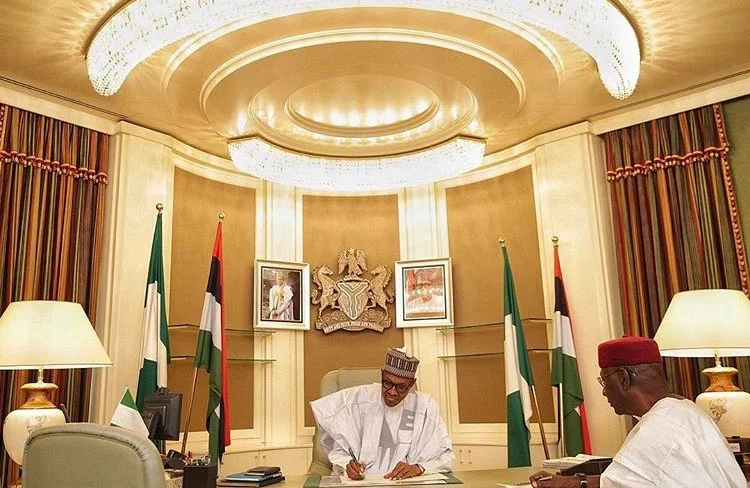 Femi Adesina, Special media aide to the President also said the President will receive briefing from the Vice President in a short while.

Related: Panic As Buhari's Ministers, Top Aides Lobby To Retain Position