A Lecturer in the Kwara State College of Education, Oro, Mr. Kayode Odeyemi has been subjected to labouring work as a result of the inability of the Kwara State government to pay workers salary.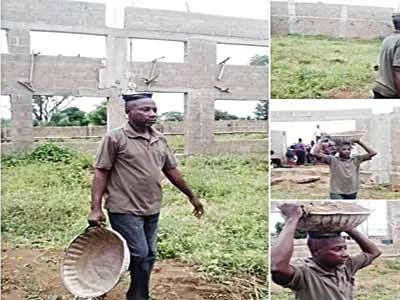 He uploaded his picture while working as labourer in a building construction site to earn a paltry N1,500 to cater for his family, while appealing to the Kwara government to rescue the situation.
Mr. Kayode said the hardship many lecturers are going through as a result of the non-payment of salaries is unbearable and unwarranted.
He said he has no option than to do what he's doing so as to be able to feed and cater for the home.