Daily Mail UK is reporting that some Muslims among the hostages were allowed to leave the hotel by the gunmen that attack the Mali hotel.
Jihadists kill three as they go 'floor to floor' screaming 'Allahu Akbar' during AK-47 rampage at Mali hotel and take 170 hostages before freeing those who could recite the Koran
US and French troops entered the hotel, alongside government forces, Bloomberg is reporting.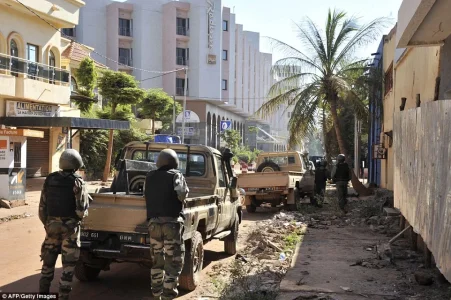 The news organisation cited an email from a UN official in Bamako that said soldiers were moving from room to room and clearing the hotel.
Read more
here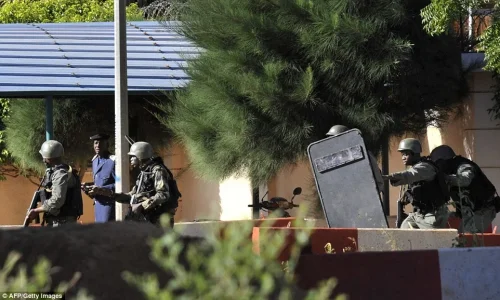 You can also follow earlier story -
170 Hostages Being Held By Jihadist Gunmen Inside Radisson Blue Hotel,Mali