The Police Command in Ekiti State, on Sunday said it has arrested eight persons in relation with Saturday's clash that led to the death of one person in Ado Ekiti.
This is contained in a statement issued by its spokesman, ASP Victor Babayemi in Ado Ekiti.
Babayemi said that the arrested persons are helping the police in its investigation to unravel those behind the attack.
The police denied claims by the APC that its men were responsible for the killing of the yet to be identified man. It rather blamed the party and some serving members of the national assembly for the incident.
The police spokesman said the attack followed an unauthorised procession in Ado-Ekiti by the state chapter of All Progressives Congress (APC).
Babayemi alleged that it was during the procession that members of the party encountered some PDP supporters at Ijigbo Roundabout, during which dangerous weapons were freely used.
On the alleged use of tear gas on the state governor during the incident, the police spokesman accused the governor of ignoring security advice.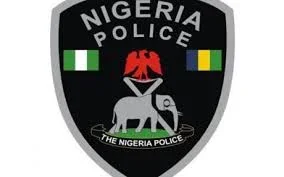 #ekiti #pdp #apc #allprogressivescongress #peoplesdemocraticparty