Justice Jude Okeke of the FCT High Court on Tuesday sentenced a policeman, Samuel Tarkaa, to death for culpable homicide.
Tarkka was arraigned on a count charge of intention of causing such body injury as it was likely to cause death and indeed caused the death of one Andrew Osuagwu.
According to Guardian, Tarkaa on Nov. 24, 2010 at Kado Village, Abuja, caused the death of Osuagwu by lifting him up and hitting his head on the ground.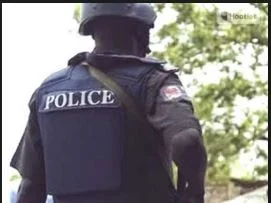 This contravened Sections 220 and punishable under Section 221 of the Penal Code.
Okeke in his judgment held that the prosecution had proved beyond reasonable doubt all the three ingredients of the offence of culpable homicide as provided for in Section 220 of the Penal Code.
"In the circumstances, the court finds the defendant guilty of the charge of causing the death of Andrew Osuagwu on the 24th of November 2010, he is accordingly convicted.