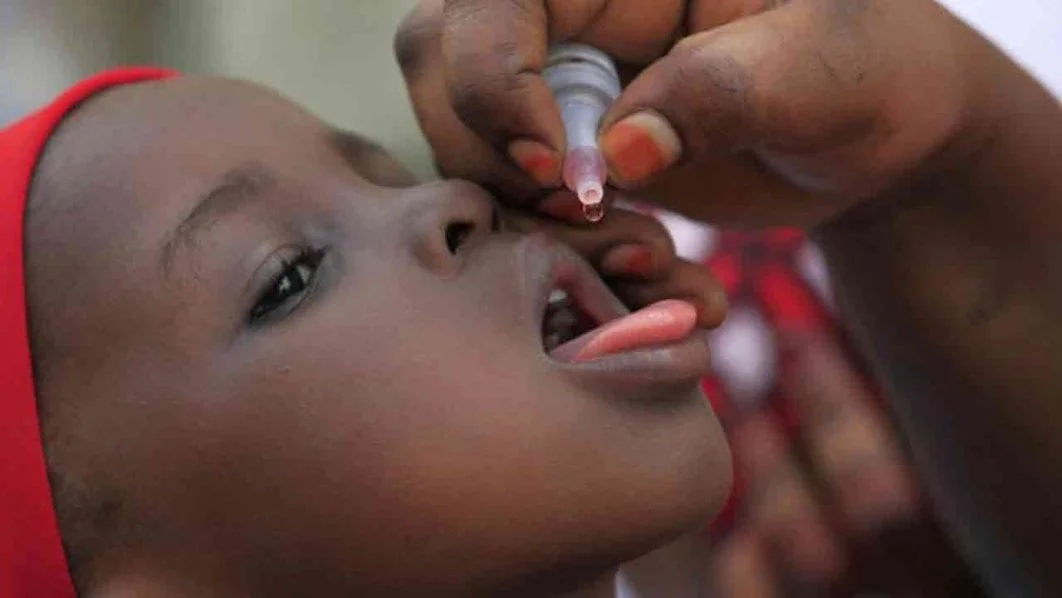 No fewer than 62,728 children had been targeted for immunization against the polio virus in Miga Local Government Area of Jigawa during the ongoing polio immunization.
The Information Officer of the Council, Malam Abdullahi Yakubu, disclosed the figure in an interview with the News Agency of Nigeria (NAN) on Saturday in Dutse.
Yakubu said the council had received enough doses of Oral Polio Vaccines (OPVs) to cover the targeted number of children.
He explained that the children would be immunized against polio and other child killer diseases during the five-day exercise.
The spokesperson added that the World Health Organization (WHO), had provided 58 cartons of biscuits, 19 cartons of Klin detergent, 18 cartons of milk and six carton of balloons to be distributed to children during the exercise.
He further said that the council had provided 57 cartons of sweets to woo children to participate during the house-to-house immunisation.
According to him, the council has received 70,000 vaccines for Direct Observed Polio Vaccination (DOPV) in the area.
Yakubu added that UNICEF had also provided enough Health Camp Drugs for the exercise.
NAN reports that the polio immunisation for the month of May, was flagged off in all the 27 local government areas of the state on Saturday, May 14.
Alhaji Mohammed Badaru Abubakar is the elected governor of Jigawa state.