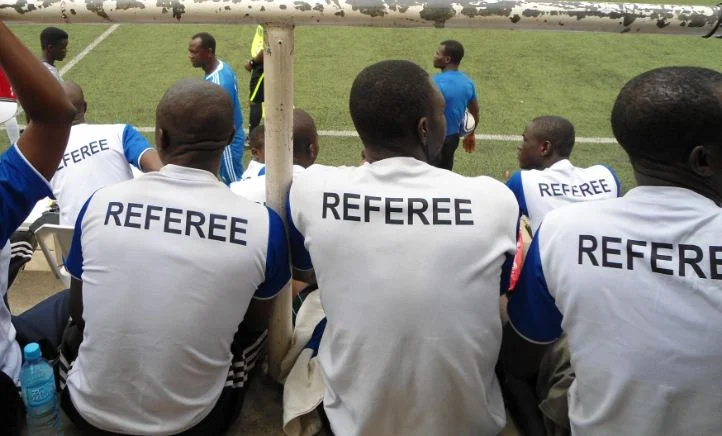 Former Nigerian referee Kayode Ajayi has debunked claims that Nigerian referees are being overlooked because they are not good enough,rather he said it has do more with politics.
No Nigerian referee was considered by the world football governing body,FIFA to officiate at the 2014 World Cup tournament.
Ajayi argued that Nigerian referees are among the best in the business,saying in their defence that the omission has nothing to do with their quality but rather the intrigues that follows the appointments.
Peter Edibe is one of the few Nigerian officials given a look-in by FIFA,he was even chosen for one of the youth World Cups last year,but was not selected for the bigger World Cup in Brazil.
"We have hundreds of FIFA standard referees in Nigeria but their exclusion (from the World Cup) is based more on politics than incompetence," Ajayi was quoted as saying on The Punch.
"Nigeria can produce so many referees of international quality because they were well trained and did the right exams which they passed. To be a FIFA-graded referee isn't easy but we have many of them in Nigeria."
He further added the Nigerian football league is getting better because of the standard of officiating that has improved.
"The Nigerian Professional League is watched live all over the world today, so if the referees do anything shady, they will be seen by the entire world," he said.
"In the league now, more away teams are now winning their matches, which shows that nothing goes on behind the scene as related to officiating."
Meanwhile,an African referee from Algeria Djamel Haimoudi has been chosen to officiate in the third place match of the World Cup between Brazil and the Netherlands today.