Former Vice President, Atiku Abubakar, on Friday admonished Nigerians to pray for President Muhammadu Buhari rather than making mockery of his ill health.
The former Vice President made the call in a statement issued by his Media Office in Abuja.
Abubakar noted that each and every human being is a mere mortal, irrespective of how great or accomplished and such person is likely to experience ill health.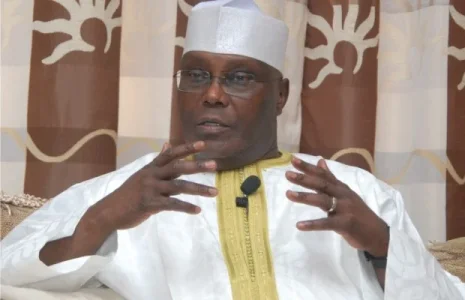 Urging Nigerians of all faiths to pray for the President, Abubakar said, "We deserve the care and support of one another in trying times.
"Each of us go through times when we are not feeling in top form. The last thing we need in those times is mockery or ill will."
The APC Chieftain stressed that the President needs all the prayers and goodwill he can get at the moment to enable him return from his medical vacation in the UK and continue with his "God-ordained assignment of steering Nigeria to her next level of greatness."
The Turakin Adamawa said rather than spread rumour of the President's death, Nigerians should rather channel that energy into praying to God to strengthen Buhari.