An alleged sexual offender, Prof. Enefiok Essien has been appointed as the new Vice Chancellor of the University of Uyo.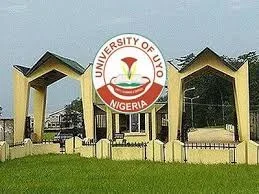 Prof. Enefiok Essien on Monday assumed office as the fifth vice chancellor of the University of Uyo, Akwa Ibom State, despite his indictment for sexual assault and forgery by the Court of Appeal.
PREMIUM TIMES had on November 8, 2015 exclusively reported the indictment of Mr. Essien in 2005 by the Court of Appeal, Calabar, for sexual assault on a female law student, Linda Onyebuchi Essell.
Amidst the controversy and tension generated by his appointment, the immediate past vice chancellor of the university, Prof. Comfort Ekpo, wrote to the Minister of Education, Adamu Adamu, suggesting that Mr. Essien's inauguration be suspended because of his 'fractured integrity'.
"I most respectfully submit that the inauguration of the new vice chancellor slated for December 1, 2015 temporarily be suspended to provide a window for any reasonable grievances to be looked into by your ministry and council as may be deemed appropriate," Mrs. Ekpo said in her November 17, 2015 letter to the education minister.
Click here to read more
SOURCE: PREMIUM TIMES