PREMIUM TIMES has asked the Nigerian Army to tender an apology over an alleged threat issued against the organisation.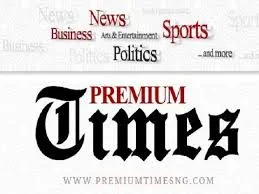 READ:
Nigerian Army Sues PREMIUM TIMES
The media house made the demand days after the Nigerian army threatened legal action against the newspaper for publications about the army and Tukur Buratai, its chief. Through its lawyers, PREMIUM TIMES delivered a detailed response to the army, affirming its stories and rejecting the demand for retractions and apology.
Jiti Ogunye, the newspaper's principal counsel, who signed the response, took the army to task on the "grave implications" of its letter, and described it as a threat to the well-being and life of PREMIUM TIMES' staff.
"By your letter you have threatened the lives of our clients, and our clients are thus obliged to put the public on notice that should any harm come to them, you, the Chief of Army Staff and the Nigerian Army should be held accountable," he wrote.
"The chilling threat contained in the army's letter is an affront on the constitutional guarantee of civilian control of the army and the freedom of the press.
"It is our view that all working journalists and news outlets are entitled to some protection from public officers, especially of the military and security agencies who are charged with the duty to secure and protect Nigeria and Nigerians, their lives and property, and maintain law and order, but who often, because of the uniqueness of that duty and for reason of the exclusive bearing of arms and control of our commonly owned ordinance, assume very erroneously that they are above the law.
"In the circumstances, we hereby demand that you write a letter of withdrawal of these threats and allegations, to our clients, wherein you are to assure them of their safety and protection by the security and law enforcement agencies in Nigeria, in particular, the Nigerian Army. The letter, to be addressed to Mr. Dapo Olorunyomi, Managing Director of Premium Services Ltd/ Editor in Chief of Premium Times must be received within seven (7) working days of delivery of this letter to you," the newspaper said.
"That should you fail, refuse or neglect to write and deliver the above letter as demanded, our clients will not hesitate to institute a legal action against you, your principals, the Nigerian Army and the Federal Government of Nigeria, to enforce their fundamental rights under the Constitution."