The presidency has slammed the Senator representing Kaduna Central, Shehu Sani, over a recent comment credited to him where he said that the Buhari administration was treating corruption in government with "deodorant".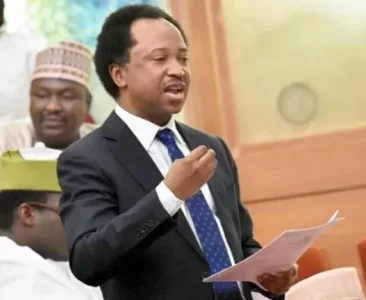 Presidential Advisory Committee Against Corruption (PACAC) chairman Prof Itse Sagay (SAN) said Sani's comment are political, and that the senator is fighting his own political "battles" which influenced his views.
Sani had said: "Corruption in the Judiciary and others is treated with insecticide while corruption in the Presidency is treated with deodorant," Sani had said.
But Sagay in a statement said while he does not have much facts regarding the allegations against the SGF, he should be given a fair hearing by the Senate before being condemned.
"I don't really know the basis of that comment he made. I think it's a political statement. It's not factual.
"He's a political antagonist of his own party. He doesn't get on well with the governor of his state, and he doesn't get on with the Federal Government. So it is his political battle that is colouring his statement. It's not factual.
"I expected Senator Sani as a human rights person, as far as I know, a person from the civil society, that he should have stood up for the truth. He should have known that Magu was victimised deliberately. He should have stood against that.
"He should have stood for the oppressed person who has been doing a marvelous work in the fight against corruption. But this time he stood on the wrong side.
"Maybe the Senate has its own interest which is contrary to the interest of the country. And he's standing with that Senate in that regard. So, that's his business," Sagay said.