Nigeria's presidency has opened up on the booing of President Muhammadu Buhari by residents of Maiduguri, Borno State on Wednesday.
Buhari was in Maiduguri on Wednesday to sympathise with the people and government of Borno after Boko Haram terrorists killed 30 people at Auno village.
Residents of Maiduguri lined up the streets to boo the president as his convoy drove past.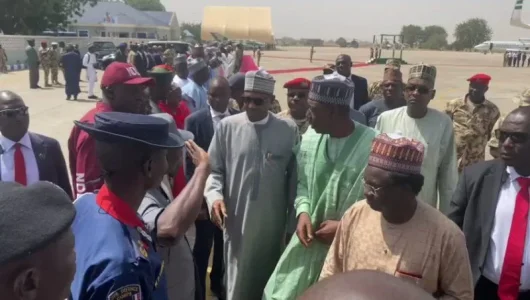 00
READ MORE