Former chief security officer (CSO) to late Head of State, General Sani Abacha, Major Hamza Al-Mustapha has criticized the anti-corruption project of the President Muhammadu Buhari administration saying that it leaves much to be seen, The Sun reports.
Al-Mustapha who spoke to journalist in Abuja at the after an award as the Grand Commandant of the Rescue And Guard Response Initiative (RAGRI) noted also that the challenge of insurgency in the country calls for more retrospection to resolve the security challenges.
Mustapha who was one of the 21 persons honoured by the Rescue and Guard Response Initiative said at the moment the entire effort at fighting corruption is limited to only financial aspect of the Nigerian life as against the various other forms of corruption that should be combated alongside.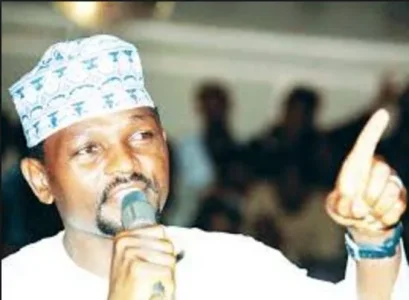 According to the intelligence officer, who said he was speaking as a citizen of Nigeria, he said the whole effort may only fetch the federal government a little success whilst it put in so much resources and energy to do the fight corruption it is working at nothing as the plans required for success in but lacking.
"Fundamentally before you fight corruption, there are vices you must consider. These should be at the planning stage.
"We are handling only one aspect of corruption. Remember there is corruption in every sphere and affairs of our lives", Al- Mustapha stated.