President Muhammadu Buhari has blamed his predecessor, Goodluck Jonathan for the mutiny which took place in the Nigerian army.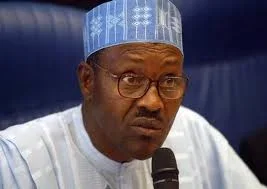 According to PUNCH, Buhari made the accusation in an interview he granted the Hausa Service of the British Broadcasting Corporation, BBC.
He said, "We investigated and discovered how funds that were pencilled down for arms procurement were diverted and shared by government officials who served the last administration.
"The government at that time sent the soldiers to the battlefield without arms and ammunition to prosecute the war. That was what led some of them to mutiny. They were arrested and detained because of this."