President Muhammadu Buhari has formally announced he will seek re-election in 2019, the News Agency of Nigeria has reported.
Mr. Buhari made the announcement on Monday at a meeting of the ruling All Progressives Congress leadership.
The National Executive Committee(NEC) meeting of the party is holding in Abuja.
While the president has long indicated he will seek a second term of four years, this is his first public announcement.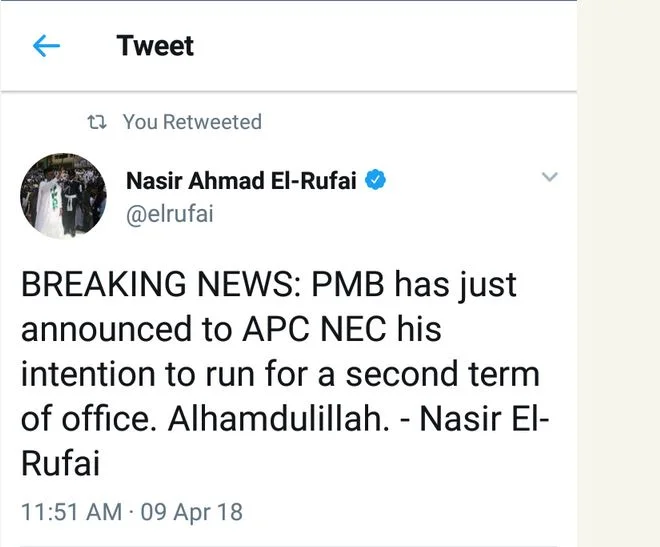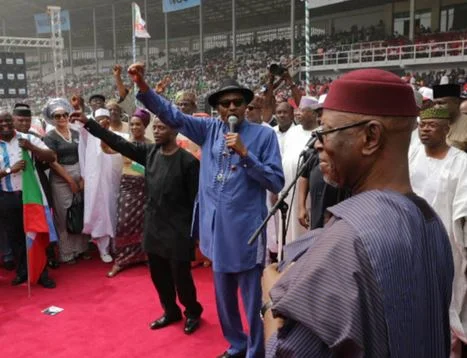 READ MORE HERE