The publisher of the daily devotional book, Our Daily Manna, Bishop Chris Kwakpovwe has cautioned Nigerians referring to President Muhammadu Buhari as Nigeria's messiah, pointing out that God's promised messiah is yet to come.
"President Buhari is not the messiah; he is only preparing the way for the messiah who will eventually emerge. Buhari is like the John the Baptist. As a politician, Buhari will bring about some changes if he maintain his integrity and genuinely probe those he ought to probe," he stated.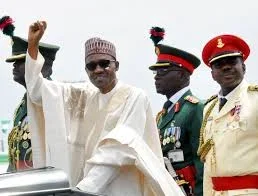 According to the bishop, there are certain persons who assisted the president to get to power who he would not be able to probe even when he knows that they are not innocent.
"The messiah who will genuinely transform our country will emerge. Buhari is not the messiah but we should be hopeful that one day, we will sing a new song," he stated.
- Vanguard