Prelate of Methodist Church of Nigeria, Dr Samuel Uche, has alleged 'grand plan' by President Muhammadu Buhari to turn Nigeria into an Islamic state, Vanguard reports.
The Prelate said thison Sunday at Iffe in Ijumu Local Government area of Kogi State during the enthronement of Rt Rev Jacob Ibikunle as the Bishop of Okun diocese, insisted that such plan would be resisted by Christians. Dr Uche also took a swipe at the Buhari administration's perceived 'cold silence' on the Fulani herdsmen security threat, claiming that the President had refused to address the mass killing of people and burning of their property by the herdsmen.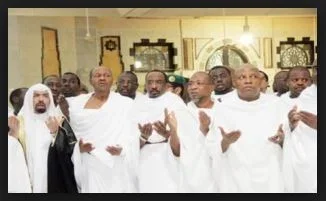 According to him: "We are closely watching this government because we are aware there is a game plan to Islamise Nigeria, and they are using the Fulani herdsmen to initiate it before they fully launch it out. But I tell you there is going to be serious resistance from Christians. If they think they can use the Fulanis to exterminate us, then they have failed".
But in a swift reaction, the president's Senior Special Assistant, Media and Publicity, Malam Garba Shehu dismissed the allegations saying there is no such plan.
"He is entitled to his opinion. There is no plan to Islamise Nigeria", Garba said told Vanguard Newspaper.