President Muhammadu Buhari will host the brightest startups from across the country as they pitch to a wide range of investors and decision-makers in the public and private sector.
The aims of the ASO VILLA DEMO DAY is to showcase the best of Nigeria's startups to the President and an enthusiastic audience of investors, incubators, public and private sector decision makers, as well as connect entrepreneurs with the needed resources to move to the next level.
'Aso Villa Demo Day' is aimed at promoting entrepreneurship, innovation, job creation and economic growth through the use of new and emerging technologies.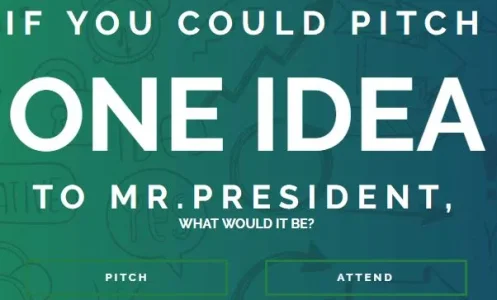 The Aso Villa Demo Day will give 100 startups the stage to pitch their ideas before a dedicated panel of Judges, Investors and Sponsors.
The Federal Government will set the stage for the unveiling of "
50 most innovative startups
" in Nigeria at the first ever Aso Villa Demo Day.
The event will take place on Thursday, June 23rd 2016 at the Landmark Event Center, Lagos. Selected ideas will be unveiled on Thursday, July 28th at State House Conference Center, Abuja.
To participate:
Aso Villa Demo Day