President Muhammadu Buhari will today, transmit a letter to the National Assembly in order to formally notify the legislature of his return to the country.
The Media team of the President said on Twitter that the President will resume official duty after 53 days absent from the corridor of power.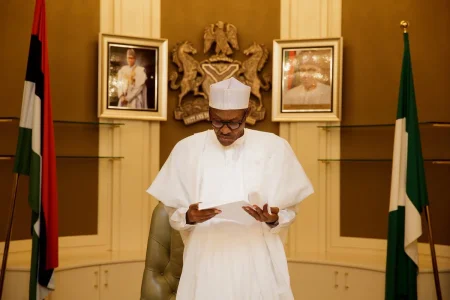 Meanwhile, a government official has hinted on condition of anonymity that for now, the President does not have anything on his schedule for Monday. That, however, is understandable as he only returned to the country on Friday.
Related:
Buhari Resumption: Handlers Leave President's Itinerary Blank For Today