President Muhammadu Buhari-led federal government on Wednesday began the review of the National Tax Policy with the inauguration of a committee to carry out the exercise.
The Minister of Finance, Mrs. Kemi Adeosun inaugurated the committee at the Ministry's headquarters in Abuja.
She stated that one of the areas of the tax code and laws in need of review was the simplification of the processes as well as the reduction of the tax burden on small businesses.
She said the country could no longer continue to rely on oil revenue following the volatility in the global market, hence the need to look at effective ways of generating more revenue from taxes.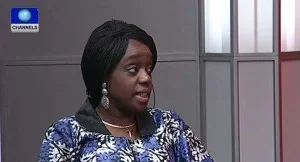 Adeosun noted that time had come for the economy to begin to take advantage of the opportunities of the 87 per cent potential in the non-oil sector through the diversification strategy of the Federal Government.
She said, "This administration is committed to diversifying the sources of government revenues away from oil. Oil is just 13 per cent of our economy but accounts for 70 per cent of the government's revenue.
The minister added, "Businesses react to tax policies and we are determined to ensure that ours sends the right message that Nigeria is open for business and is encouraging businesses with a tax system that is easy to understand and comply with".
The committee, headed by Prof. Abiola Sanni of the University of Lagos, had four weeks to conclude its assignment.