President Muhammadu Buhari has asked the Senate to confirm the reappointment of Umaru Ibrahim as the Managing Director and Chief Executive Officer of Nigeria Deposit Insurance Corporation, NDIC.
Mr. Buhari made request via a letter read by the Senate President, Bukola Saraki, on Tuesday.
Mr. Saraki quoted the president as saying the reappointment of Mr. Ibrahim was in accordance with Section 5 Subsection 4 and Section 8 Subsection 3 of the NDIC Act.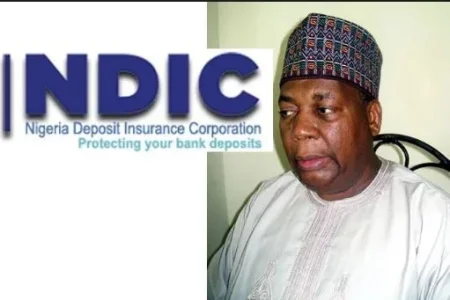 Mr. Ibrahim was first appointed NDIC boss in 2010 to serve a term of five years.
After completion of his first five-year tenure, Mr. Buhari, in January 2016, asked him to stay back and continue managing the Corporation in acting capacity.
Mr. Ibrahim, who holds a Bachelor's degree (1974) and Master of Public Administration (1977) from Ahmadu Bello University, Zaria, joined NDIC in 1989 as a Deputy Director in charge of Finance and Technical Supports.