President Muhammadu Buhari will ensure that those accused of stealing public funds are proven guilty before sent to jail, the presidency said this yeterday while receiving delegates from the Foursquare Gospel Church.
"This administration will give full regard to due process and the rule of law in the prosecution of its war against corruption", he said at an audience with a delegation from the Foursquare Gospel Church.
Buhari also restated his commitment to recovering stolen funds.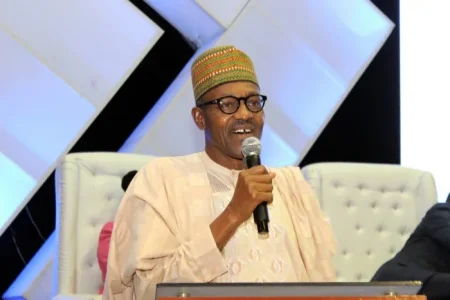 Presidential media aide, Femi Adesina quoted the president as saying that his anti-corruption war "would be fully within the ambit of the law".
In his remarks, the general overseer of the Foursquare Gospel Church, Rev Felix Meduoye, hailed the Buhari administration its strides in the war against corruption and insurgency.
He assured that the church will continue to pray for the peace and prosperity of Nigeria.
- Dailypost