A Pro-democracy Non-Governmental Organization- Human Rights Writers Association of Nigeria (HURIWA) has asked President Muhammadu Buhari to dismiss immediately the Information and Cultural Minister Alhaji Lai Mohammed for his offensive comments on the quality of weapons in use by Nigeria in the ongoing counter-terror war.
In a media statement jointly endorsed by the National Coordinator, Comrade Emmanuel Onwubikoand the national media affairs director miss Zainab Yusuf, the rights group said it would amount to tolerating impunity and reckless talk if Mr. President should either fail to sack the information minister or impose some form of deterrent administrative sanctions for his careless talk which endangers national security of Nigeria.
Beside the Rights Group said the false allegation made against the immediate past federal administration by the information minister on the quality of weapons bought for the counter-terror war could be the single motivational factor that has encouraged Boko Haram Terrorists to embark on a renewed onslaught and bombing campaign targeted against soft civilian targets and military facilities in the theater of war because they believe what a top ranking minister of the current government said regarding the state of the combat weapons.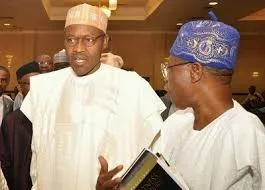 HURIWA also affirmed that "it is shocking and disappointing that soon after Alhaji Lai Mohammed made the sensational and politically charged statement alleging that President Jonathan bought substandard weapons which are used for counter terror war, the Boko Haram elements who were hitherto said to have been technically degraded emerged from their hideouts and commenced ferocious attacks in Borno, Adamawa States with the high casualties including the complete razing down of Dalori town near Maiduguri and the burning to death of dozens of children. The president must sanction his minister of information for putting the lives of both our soldiers and civilians at risk."
Source:
Nigerianvoice