Nigeria's President, Muhammadu Buhari has said that he will address the nation on May 29 on the recovered stolen funds from persons that had been indicted in the fight against corruption.
The president said this while speaking to Channels television correspondent in the London shortly before heading to the country.
Buhari said: "So far, what has come out, what has been recovered, in whatever currency, from which ministry, department and individuals, I intend on the 29th to speak on this because all that Nigerians are getting to know are from the newspapers, radio and television.
"We want to make a comprehensive report by May 29".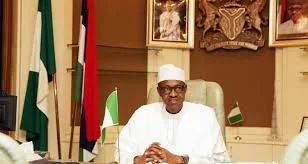 On whether the names of the corrupt government officials or those indicted would be published, he said it would eventually be done.
"We want to successfully prosecute them. But you know you can't go to the court unless you have the documents to do your prosecutions, where some of these people sign for these monies, send it to their personal bank accounts.
"Their banks gave a statement that the money is there when it came how much of it available and so on", the president said.