President Goodluck Jonathan has appointed Suleiman Abba as the Acting Inspector General of Police.
Abba's appointment was announced via a statement issued by Reuben Abati, Special Adviser to President Jonathan on Media and Publicity, in Abuja.
According to the statement, the appointment is with effect from Friday, August 1.
Abba replaces Mr Mohammed Abubakar, who is proceeding on retirement after 35 years of service. Until his appointment, Abba was the Assistant Inspector-General of Police in charge of Zone 7 (Kaduna, Niger and FCT).
He is a lawyer and hails from Jigawa and is an alumnus of the Nigerian Institute of Policy and Strategic Studies (NIPSS).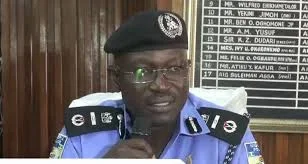 #Abba #Jigawa #Kaduna #Niger