Acting President Yemi Osinbajo has promised that the Federal Government is planning urgent relief to poultry farmers in the country to save the industry from collapse.
This intervention is coming as the prices of an egg in markets go for about N50 for N70 from the initial N30 price.
Prof. Osinbajo gave the indication during his second meeting in the week with representatives of the poultry industry at the Presidential Villa.
The intervention is part of an urgent effort by the federal government to address challenges in the agricultural sub-sector in line with its policy on self-sufficiency in food production.
The poultry industry has had to contend with a number of challenges including an outbreak of Avian Influenza which affected almost four million birds in 2015.
It also suffered non-allocation of Foreign Exchange for the importation of needed machinery and other critical inputs, and high production costs in the industry.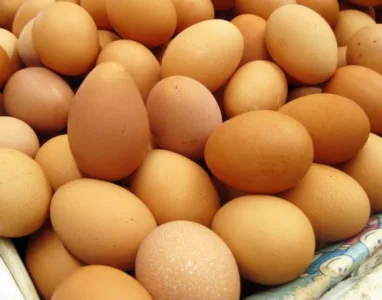 At the Friday meeting relevant ministers and agency heads came together to fashion out how to bail-out the ailing poultry industry.
"The poultry industry is a local industry that needs to be protected urgently," Osinbajo said at the meeting where specific measures were tabled and considered on how the federal government could be of help.
He said the industry should be a major plank of the agriculture sector and as such the Buhari administration would ensure that it got help regarding the challenges being faced by operators of the sub-sector.
In his remarks, Dr Ayoola Oduntan, the President, Poultry Association of Nigeria, noted that poultry presently contributed 25 per cent of the Agricultural Gross Domestic Product of the Nigerian economy amounting to N1.6 trillion.
He added that Nigeria was rated as the number one egg-producing nation and number four in poultry meat in the continent.
- NAN