A gang of dare-devil armed robbers have been reportedly operating on the Lagos -Ibadan express way for about a week now.
According to a facebook post from Felix Bakare, the armed bandits laid siege on both sides of the expressway at about 1:00pm yesterday, just after Ogere in Ogun State - inbound Lagos.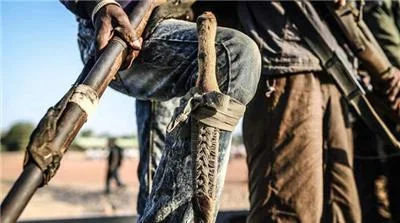 "They number about 20, and are attired in Military fatigues. They are armed to the teeth, and are deliberately cruel..", he said.
The source allegedly linked them to Niger Delta militants/pipeline saboteurs — who murdered 20 persons in Lagos and Ogun State last week.