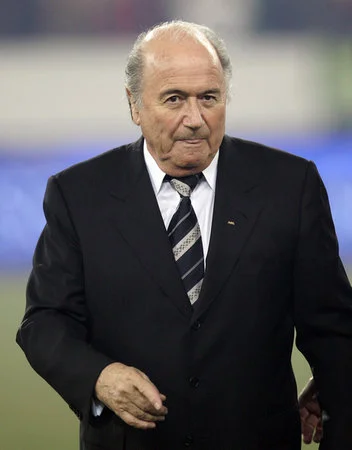 Since the revelation of a newspaper company in the United Kingdom,Sunday Times that the bidding rights of the 2022 World Cup was manipulated,it has been a tale of dominoes effect leading to a chain of allegations.
Some members of the Confederation of African Football(CAF) were accused in that report to have been recipients of bribes,in order to vote for Qatar,who were later awarded the hosting rights.
The latest of the ripples from that report,is that FIFA president,Sepp Blatter has accused those making the corruption allegations as being racists.
Fifa president Sepp Blatter claims allegations surrounding the Qatar 2022 World Cup bid are motivated by racism.

Qatar was chosen as host in December 2010 but corruption claims have prompted Fifa to begin an inquiry.

"There is a sort of storm against Fifa relating to the Qatar World Cup," Blatter said. "Sadly there's a great deal of discrimination and racism."
Click here to read more
Source: BBC Sport
Last edited by a moderator: