Finally, Mr Seni Oshifala, the teacher accused of sexually molesting young students of Queen's College Lagos, has responded to the accusations levelled against him, denied the reports.
Recall that the school management board was forced to react after parents sent anonymous letters to blogs, detailing how their wards were sexually abused by the teacher, an act they claimed was covered up by the school.
Related: Lagos: Queen's College Teacher Accused of Sexually Harassing JSS 2 Pupil
Reacting to the news on Facebook, the Integrated Science teacher dismissed the reports describing it as a mere 'fiction'.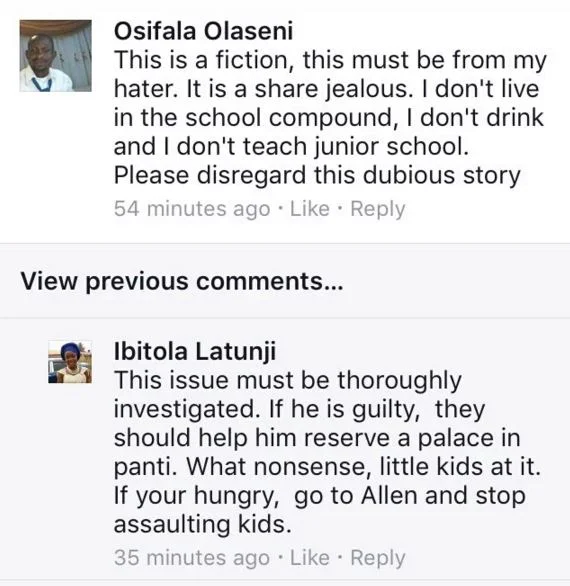 Last edited: