The Indigenous People of Biafra, IPOB, has announced the resurgence of Radio Biafra after the Federal Government blocked the airwaves last year.
According to a statement by the pro-Biafra spokesman, Emma Powerful yesterday, the station operates on short waves and its satellites covers all the Southeast geopolitical zone, Lagos, Akwa Ibom, Rivers, Delta, Bayelsa, Cross River, London, adding that its programmes could be reached through apps and phones.
The statement said, "Right now, we are back on shortwave after Nigerian government spent millions of dollars taxpayers money trying to stop Radio Biafra.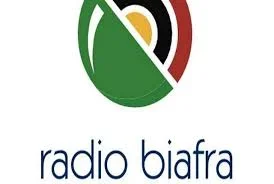 All Biafrans and friends of Biafra can now go to 11600 kHz at 25-meter band to cherish the gospel of truth, Broadcasting time is 8pm London time, 9pm Biafra land time. We are unstoppable because Chukwuka Okike Abiama, Almighty God, is on our side."