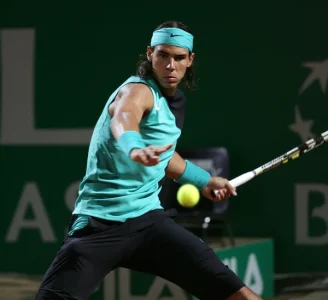 Rafael Nadal has withdrawn from the forthcoming US Open Grand Slam tournament with an injury.
The 2013 defending champion on Monday announced that he will not be able to compete at the tournament because of a wrist injury he has suffered.
Nadal last month sustained the injury while practicing at home in Mallorca ahead of the North American hard-court circuit.
The Spaniard noted that he was advised by doctors to wear a cast on his wrist for at least two to three weeks, hoping to be able to make a comeback in time for the U.S. Open.
However he couldn't make the recovery that he would have wanted and has said that he is " very sorry" for not being able to defend his title.
The US Open will commence a week today at the Flushing Meadows in New York.