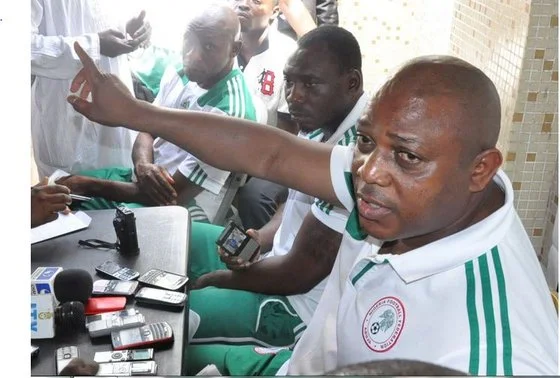 The position of Stephen Keshi with the Super Eagles national team has not been sealed yet as there still remains a cloud whether he will still carry on to coach the Nigerian team.
Keshi last week revealed that he was stepping down as coach,citing working relations as one of the factors to his decision.
But reports emerged on Wednesday that Keshi after a meeting with President Goodluck Jonathan said he would only rescind his decision if he is paid N10million monthly.
Below is why Goal.com feels Keshi should remain as the Super Eagles coach.
"Will he or will he not?" is the existential question of Nigerian football right now. The man in question:Stephen Keshi, the Big Boss, the coach who ended two decades of hurt on both the African and global stages.

His decision to seemingly call it quits with the national team in the aftermath of Nigeria's elimination from the World Cup at the hands of France was a fierce body-blow. Once the dust had settled on the Estadio Mane Garrincha turf, it was clear that the Super Eagles had not done altogether badly. Whether or not the team could have done better though, at least on the day, is open to debate. Les Bleus were there to be had, and their lacklustre showing in the next round against Germany served to highlight this.

Source: Goal.com
Click here to read more
Last edited by a moderator: