An executive of the British consumer giant Reckitt Benckiser, has been slapped during an emotional press conference in South Korea.
Ata Safdar, head of Reckitt Benckiser Korea and Japan, was bowing in apology for the company's role in humidifier sterilisers linked to 92 deaths when a man stepped onto the stage and slapped him on the back of the head.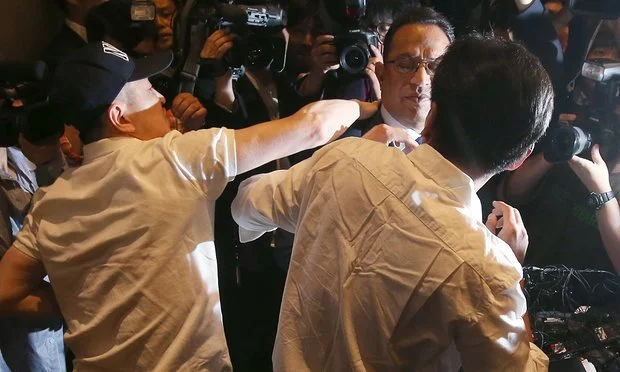 The news conference in a Seoul hotel is the first public acceptance of responsibility by the firm – known in the UK for household cleaning products such as Dettol – for its role in a bitter controversy that has raged since 2011.
Sales of the sterilisers, a liquid added to the water of humidifiers, were suspended by the South Korean government in 2011.
Safdar said about 178 users of its products are among those believed by the South Korean government to have been affected, and he outlined a plan to launch a compensation panel.
However, not all deaths from inhaling the products have been linked to Reckitt Benckiser.