Where is $500 million recovered from the late Gen. Sani Abacha's family?
This is the question the Economic and Financial Crimes Commission (EFCC) is battling to answer.
The cash was recovered from the family of the late Head of State during ex-President Goodluck Jonathan's administration.
It was repatriated from slush accounts in foreign jurisdictions.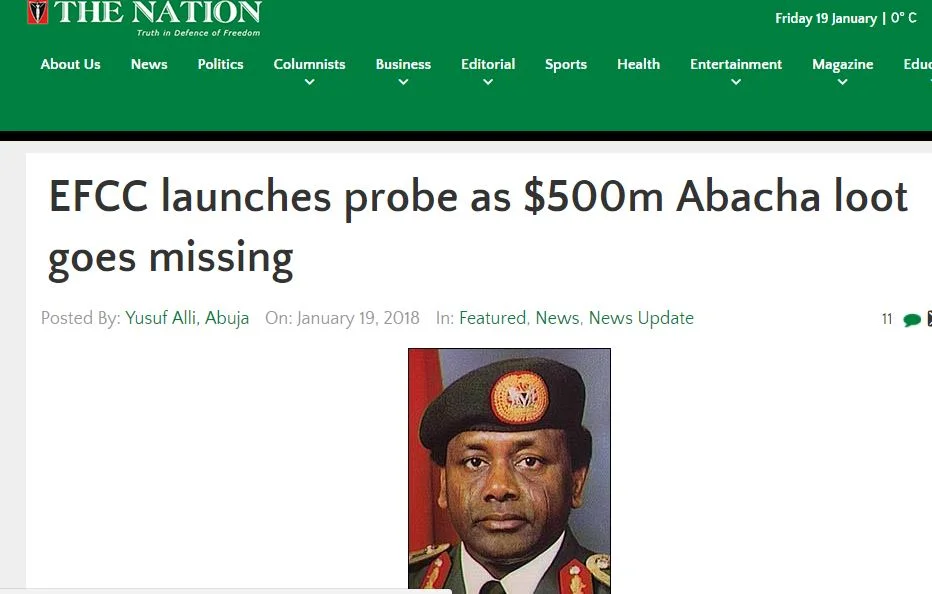 READ MORE HERE