A couple of interesting articles in Christianity Today shows the growing influence of Protestant Pentecostal movement with a black majority congregation. In the articles, the Redeem Christian Church of God is not only singled out as the fastest growing but praised for its strategic focus.
The researcher also had very high praise for Pastor Agu Irukwu with quotes such as 'Superb Preacher' and 'Strategic Genius' giving some indication of why Brierley felt the church was doing so well and why others will find it difficult to replicate.
From Christianity Today
Britain's fastest growing church has been revealed as The Redeemed Christian Church of God, a denomination that has based its success on turning the traditional missionary story on its head, by sending out evangelists to convert the West.
According to the latest statistics from Peter Brierley,
published on this site on Wednesday
, this Pentecostal denomination with its roots in Africa has planted 296 new churches in the UK in the last five years, the largest number for any single denomination.
Its distinctive theology and history means however that this success will not be easy for any other denomination to emulate, should they wish to.
Click here to read more
Source: #Christianity Today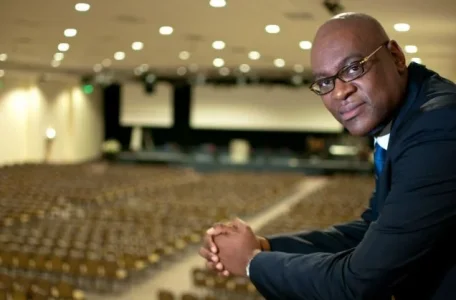 #PastorAgu