Former aide to former President Goodluck Jonathan has described Acting President, Yemi Osinbajo as a 'man of his kind'.
This is coming as Prof. Osinbajo presided over the Federal Executive Council (FEC) on Wednesday for over seven-hours and approved 12 road projects for N126 billion.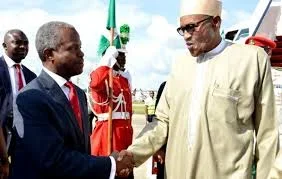 He said: I am loving VP @ProfOsinbajo. In the absence of PMB he led the FEC meeting & forced ministers to deliberate for 7 hours! Wow! My kind of man!"
President Muhammadu Buhari has extended his vacation in the United Kingdom to get medical test results and his doctors approval before returning home.