The House of Representatives Committee on Telecommunications on Thursday was shocked about the finances of Ministry of Communications and threw out the N6.97 billion 2017 budget proposal.
The rejection followed the ministry's failure to provide satisfactory details of the 2016 budget expenditure.
The ministry proposed to spend N5.96 billion for capital projects, N742.88 million for personnel, while N216.88 million was proposed for overhead cost.
The committee, chaired by Rep. Saheed Fijabi asked the minister, Dr Adebayo Shittu to provide documents on projects, project locations, third party contracts, and receipt vouchers for conferences, trainings and nominal roll for the ministry.
The Committee said it would not consider the 2017 budget estimates of the ministry until it embarked on an on-the-spot assessment of the projects contained in the budget.
The minister, who appeared before the committee, refused to explain the details of the budget.
He explained that the Permanent Secretary, Mr Sunday Echono, who is the accounting officer of the ministry, was in the best position to respond to the specifics of the document.
In his presentation, the minister said that contrary to what was on record, the ministry only received N3.96 billion as against the N4.91 billion that was budgeted and recorded for the ministry on Government Integrated Financial Management System (GIFMIS).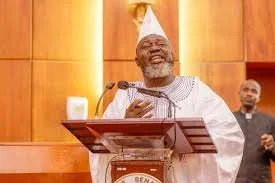 The breakdown showed that out of the 48 new projects penciled down for execution, only one was on-going. According to Echono, the ministry recorded 100 per cent performance on the N3.095 billion released for the ministry.
For the year under review, N216. 79 million was appropriated for overhead, while N138.90 million was released leaving a balance of N77.9 million.
While N600.240 million was also appropriated for personnel cost, out of which N695. 88 million was released.
The lawmakers, who were shocked about the finances of the ministry requested for explanations why money released for personnel was higher than money appropriated.
The committee also asked why N8 million was spent on presentation at Federal Executive Council (FEC) meeting, while seeking explanation on the procurement of computers for N12 million.
In addition, the committee expressed doubt over the capital expenditure item whereby N4. 9 million was spent on supervision of the unspecified work.
- NAN