AP has reported that the Nigerian Government is holding on to some of the rescued Chibok school girls to prevent them from telling the world about military blunders in the fight against the Islamic extremist group.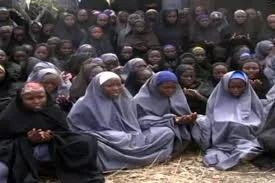 ''People who have spoken to the freed girls say they have stories the government does not want told, including that three Chibok girls were killed during Nigerian Air Force bombings of Boko Haram camps,'' the media house wrote.
One of such girls believed to be held because of things that incriminate the government is Amina Ali Nkeki, who was found wandering in a forest, the first of the nearly 300 Chibok schoolgirls kidnapped by Boko Haram to escape on her own and reach freedom. Her family hasn't been allowed to see her since July 2016.
SOURCE:
AP