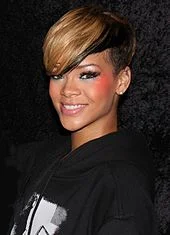 Pop star Rihanna has been linked with the purchase of English clubside,Liverpool FC.
Daily Mail reported that Rihanna wants to buy a football club,although it was not intially mentioned which club she wanted to buy.
But Mundodeportivo.com has disclosed that the club Rihanna has in mind to buy is Liverpool.
With Liverpool owned by American sports franchise,Fenway Sports Group,it might not be difficult for the musician if indeed they want to sell.
If Rihanna does not succeed in her bid to buy the club,it is understood that she could opt to purchase the club's shares.
Reports have also emerged that she sought an advice from Chelsea striker Didier Drogba over which club she should buy.
The 26-year old is said to have planned on opening a sports school in her native country of Barbados.
Rihanna is fan of football and has been at different events where the game is played,most recently during the finals of the 2014 FIFA World Cup tournament in Brazil.
Now the question is,should Fenway decide to sell their stakes at the club,can Rihanna solely finance a takeover and the running of the club which could be well worth over £500million?
Photo Credit: Wikipedia