The Rivers State Government has approved January 27 every year as a public holiday to mark the validation of the election of Nyesom Wike as the governor of the State, Guardian reports.
The Supreme Court delivered her judgment upholding Wike's election on January 27, 2016.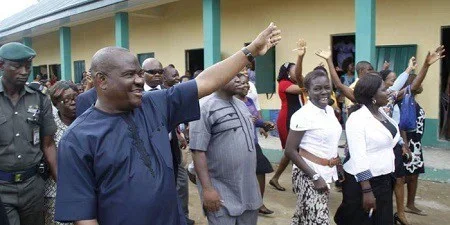 "Every January 27 will be observed as a public holiday in this state because that is the day God came down to save Rivers State. What people must understand is that power comes from God. We know God speaks last and he has spoken," Wike said on Tuesday while addressing thousands of civil servants at the State Civil Service Secretariat in Port Harcourt.
Wike warned against rigging the rerun elections in Rivers state, noting that electoral offenders will be treated as armed robbers by the people.