One person was shot dead in the early hours of Thursday in Buguma, headquaters of Asari Toru local government.
Caretaker Committee Chairman of the local government, Mr Sobomabo Jackrich who confirmed the sad incident told Vanguard that the name of the deceased is Godknows aka Babadiba., who was just appointed him Senior Special Adviser on Business Development to help strengthen economic life in the local government.
The council Chairman, Mr Jackrich said Police had stepped into the matter, appealing that they should uncover those behind the mindless murder.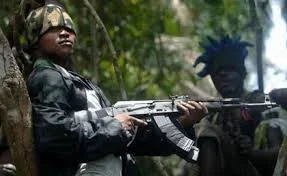 A resident of the community who spoke under condition of anonymity said nobody imagined that anybody could contemplate snuffing life out of the late Godknows, The late Godknows was described as a business man with entrepreneurial spirit. He operated a thriving store in the community where they sold drinks and other consumables.
Vanguard gathered that they found his corpse yesterday morning riddled with bullet wounds.