The Rivers State chapter of the All Progressives Congress kicked against the declaration of results of Saturday's supplementary rerun election in Etche by the Independent National Electoral Commission.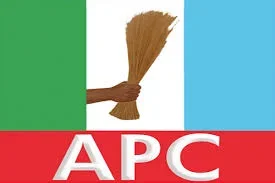 Elections were held for Etche State Constituency seat of the House of Assembly and the Etche/Omuma Federal Constituency seat, which were won by the Peoples Democratic Party.
But the state APC argued that since the Returning Officers, Prof. Olatunbosun Odusanya and Prof. Omotola had declared the election inconclusive, it was wrong for INEC to have gone ahead to declare any result.
A statement signed by its Publicity Secretary, Mr. Chris Finebone said, "The Rivers State Chapter of All Progressives Congress recalls that yesterday's (Saturday) supplementary rerun elections for Etche State Constituency and Etche/Omuma Federal Constituency were formally declared inconclusive by the Returning Officers, Prof. Olatunbosun Odusanya and Prof. Omotola respectively at Okehi, Saturday.
"They subsequently announced that the conclusion of the process will take place today (Sunday) or on Monday. However, we are taken aback by signals indicating that the National Electoral Commissioner in charge, Mrs. May Agbamuche-Mbu, has ordered that the incomplete results be declared despite the earlier declaration by the two Returning Officers on Saturday at Okehi that the elections were inconclusive.
"It is pertinent to remind INEC that in line with the relevant section of the Electoral Act 2010 (as amended), it is only the returning officers that are empowered to announce results of elections and not the National Electoral Commissioner, the Resident Electoral Commissioner or any other," the state APC stressed.
It maintained that declaring results of elections that had earlier been announced as inconclusive would amount to a "gross" violation of INEC's rules and demonstrate the height of inconsistency and illegality on the part of the commission.
"We urge INEC to proceed to conclude the elections without further delay before declaring the results accordingly," the state APC added.